GoFundMe Campaign: Help Heal Conflict Zones
The 20k donation goal will mean 1.2 Million dollars in medicines for refugees…
This year, Give to the World provided more than $5.5 million[1] in critical medicine and medical supplies to treat more than 100,000 people suffering from conflict. 60,000 Syrian refugees alone were provided medicine.  In fact, Give to the World leveraged every $5,000 donation into more than $300,000[2] worth of humanitarian aid. That is a 60-fold impact on every dollar donated in 2015!
Your donations allow us to:
Give life-saving supplies to marginalized communities
Help solve refugee issues at the source of the problem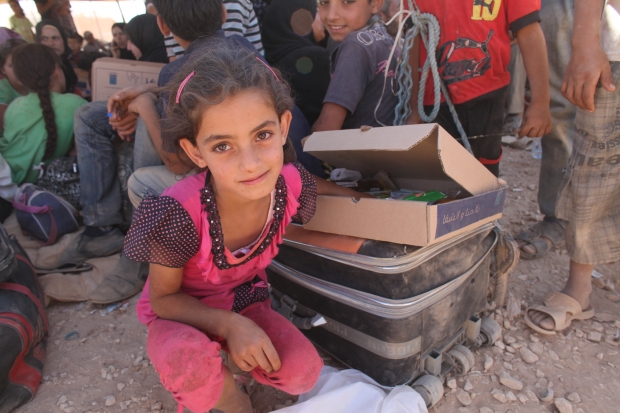 Right now, a Syrian refugee awaits your support.  To help alleviate this suffering, we would greatly appreciate your generosity.
[1] Based on Average Wholesale Costs
[2] Ibid